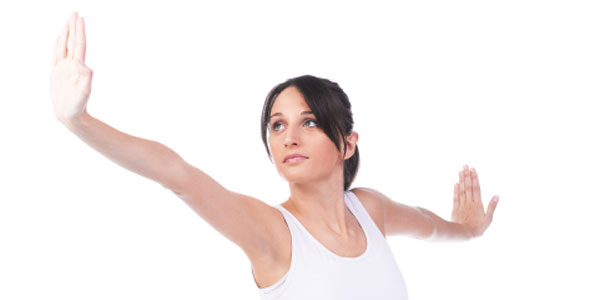 I had been a yoga student for many years, and having discovered its benefit's I was eager to delve deeper and train as a yoga teacher. I trained at The Ard Nahoo yoga school under Noleen Tyrell and I continue to update my training I teach Hatha yoga, drawing inspiration from both Iyengar (focus on alignment) and Anusara (meaning flowing with grace) styles. I love how yoga can have a positive effect on the entire person regardless of where you are in your life and health at any point in time. All you have to do is show up on the mat and let it happen! My classes are enjoyable, nurturing and uplifting. The focus is on bringing the body into good alignment while connecting with the breath, to relieve pain and discomfort and allow the energy to move freely in the body, bringing lightness, balance and ease to mind, body and soul.
Yoga is for everyone, no matter what you size, shape, level of fitness, there is something you can do to start working towards feeling better in your body. Remember, if you don't look after your body, where are you going to live?
I have also done further specialized training in Yoga for Pregnancy with Yoga Therapy Ireland. This enables me to safely guide women through a Yoga practice during this very precious time in their life.
"Yoga practice is like life!
Each circumstance in which we find ourselves is like a pose. Some poses are hard to hold, others are pleasant. It is how we hold the pose that determines whether or not we will suffer or grow. And whether or not we will listen to the drama of the ego or the wisdom of the spirit." AUTHOR UNKNOWN