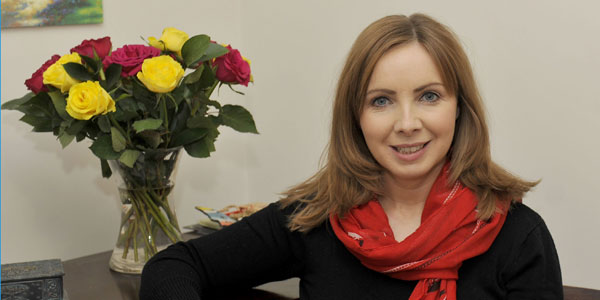 I have been working and practicing in natural health care since 2000 in Dublin initially before moving to the Midlands. I set the clinic up in 2005, in conjunction with a health store. In 2008 I closed the health store having decided to concentrate my full energy and attention on the clinic side of things which I enjoy most as it allows me to work on a one-to-one basis with people. I became interested in natural medicine aiming to improve my own health and wellbeing, and experienced great success and get great satisfaction in seeing my clients achieve such benefits.
I believe that creating healthy lifestyle is not all about restrictions, discipline and denial; it can be done in a positive flexible and fun way. I am delighted to be able to offer you ways to create a healthier life, viable alternatives and complimentary treatment choices which are safe and effective, suitable to use in conjunction with other medical treatments and easy to incorporate into your life. And also relaxing holistic treatments to ease the body and mind in times of stress. In addition to the Naturopathic practice, I teach Yoga which brings another really enjoyable element to my work and is another great tool to share with people on their journey towards better health. I update my skills regularly and so that I can continue to bring up-to-date treatments and therapies to my clients.
I am a graduate of The College of Naturopathic Medicine and am a qualified Herbalist, Naturopath, Holistic Therapist & Yoga Teacher and Yoga for Pregnancy instructer . I am also a professional member of The Irish Naturopaths Association and The Irish Register of Herbalists. Please feel free to get in touch to discuss your needs.